Xel-Ha by Xcaret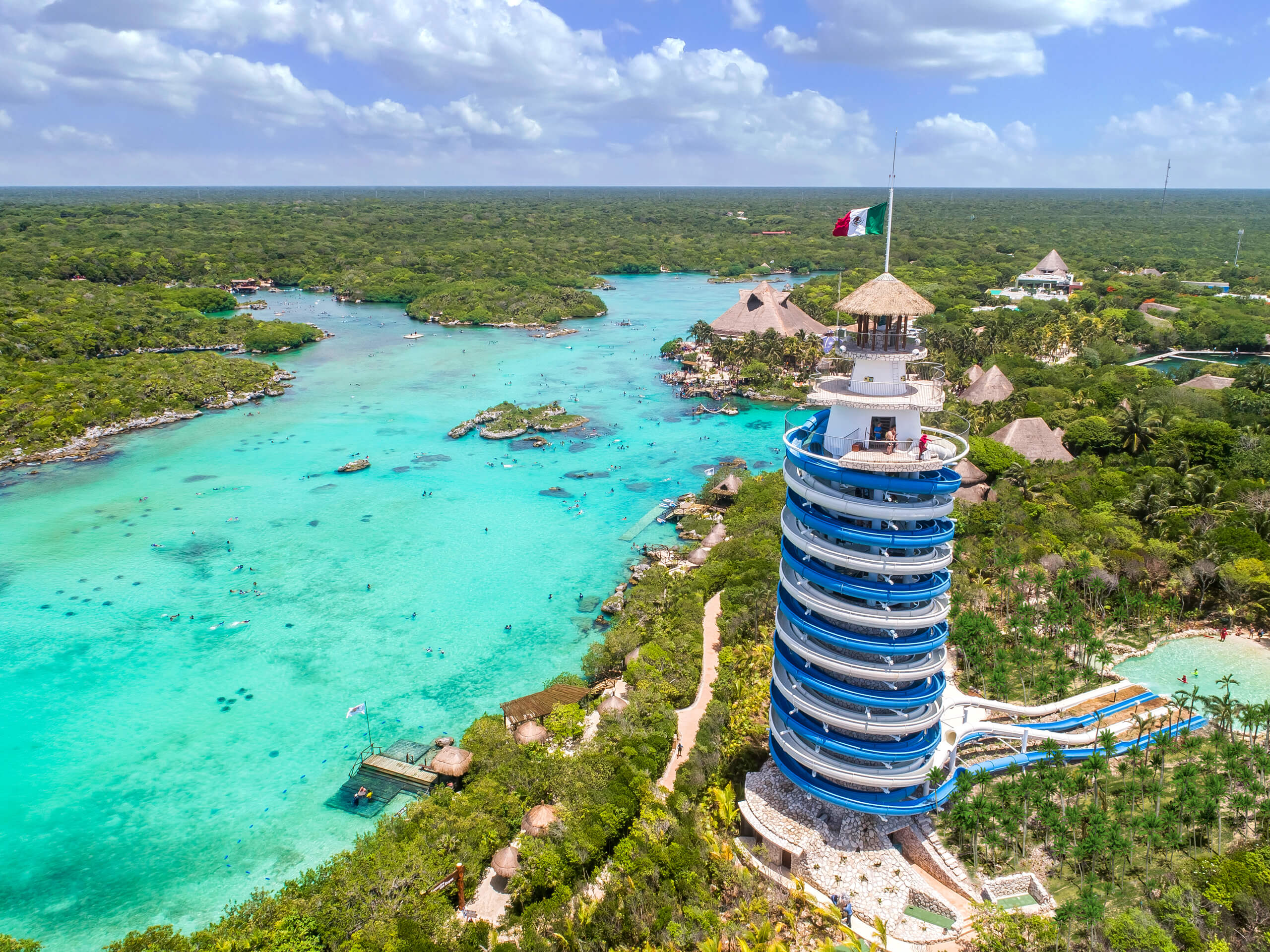 XelHa is the perfect tropical paradise surrounded by lush jungle, natural paths for walking and cycling, adventurous activities and children's playgrounds for the little ones, plus plenty of hammocks and beach chairs to enjoy the wonderful array of food and drink that this wonderful park has to offer.
In case you're traveling with kids, we recommend that you visit Xelha's lagoon first, since this is a pretty safe spot with no waves.Life jackets are always provided and are mandatory, which makes it a safe outing for everybody. And if you wish to see more colorful fish, try swimming towards the flags, this mark specific locations where fish tend to congregate!
XelHa is a park that offers so much more than just a lazy day at the beach. The grounds are pristine, there are vast options available if you're in the mood to just relax, play or even learn, but if what you seek is excitement there is the XelHa zipline.
Another great highlight that makes XelHa a unique Ecopark, is that they're truly committed with the environment, as evidenced by their Earthcheck Gold Certification.
So, remember if you're planning on visiting XelHa please keep in mind that the Xcaret family is doing everything they can to preserve and care the Riviera Maya's ecosystem! When you visit XelHa or any other of their parks, please avoid affecting the natural balance of the local ecosystem, you can do this by using sunblock and sunscreen products that contain titanium oxide and zinc oxide. In case your products don't meet this requirements, don't panic! At the entrance you'll find an Information Booth, there you can exchange your products for free samples of a biodegradable product so you can protect your skin during your visit. Don't forget to swing by before you leave, so you can retrieve your original sunblock or sunscreen.